Custom Homebuilders in Wisconsin
Create the home of your dreams with the certified Racine home builders from Bower Design and & Construction. Our professionals will turn your design plans into reality, creating a truly unique custom home. We'll walk you through the design process to ensure all your wishes are met and that your individual style is expressed throughout your home; creating a warm, inviting space for you and your family to enjoy. Bower's certified carpenters and network of licensed sub-contractors in Racine and Kenosha are experienced in every facet of custom home building, including home design, carpentry, plumbing, electrical, and much more.
From ordering materials and raising the first truss in post frame construction to driving in the last nail of finish carpentry, we have the resources to build custom homes according to your specifications from the ground up. Our quality services will really turn your house into a home.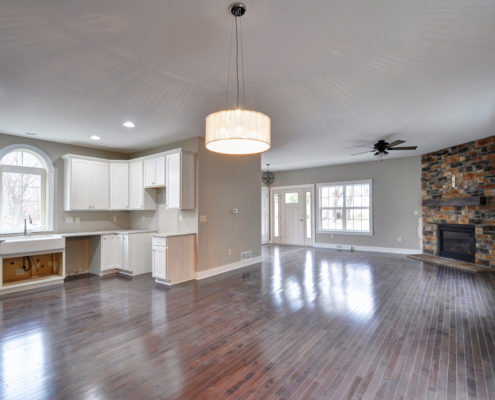 Building New Homes & Improving Old Ones
Building a new home can be a very exciting, stressful time in your life. It is a great accomplishment and you want to get all the details just right. Renovations or adding on to your existing home can also be an overwhelming task, but the construction contractors on our team can walk you through each and every step. We will give you piece of mind by ensuring your home is built and designed structurally flawlessly. Have you ever wished your kitchen was set up differently or that your bathroom or closet wasn't so small? Let the professionals at Bower's help you improve your home's value and its functionality. You and your family can feel relaxed and stress free knowing that such care will be taken to ensure every detail of your install and design is exactly what you imagined.